| | |
| --- | --- |
| Posted by phdradio on October 4, 2015 at 4:15 PM | |
Norwegian Noise Rock Duo Barren Womb Releasing Sophomore LP 'Nique Everything' on November 27; New Song Premieres on Brooklynvegan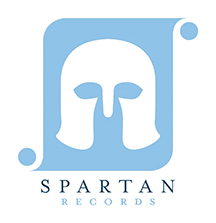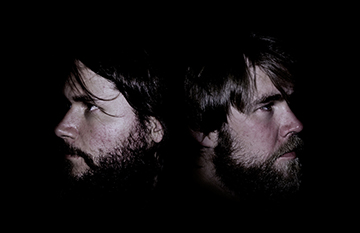 Norwegian noise rock duo Barren Womb will release Nique Everything, their second, and arguably most defining album to date, on November 27th via Spartan Records.
A track off the album titled, "You can't fire me, because I quit" is now streaming on Brooklynvegan. The album is available to pre-order now on limited edition vinyl and picture disc at the Spartan Records store and all pre-orders include an instant download of the song.
Since 2011, Barren Womb have been raising both eyebrows and hell with their nasty swill of Punk 'n' Roll and Blackened Country Noise.
The follow-up to 2014's critically-acclaimed debut LP, The Sun's Not Yellow, It's Chicken, Nique Everything, sees the band further exploring soundscapes, instrumentation, and themes more commonly found in Country/Americana than in Noise Rock. Yet it still retains every ounce of energy and conviction the duo has been known for in the past.
Lyrically Barren Womb are as bleak as ever, but there has been a shift of focus: instead of pointing fingers at the world in general, this time around they deal mostly with their own demons and shortcomings. Alienation, fear of change, escapism and the mundanity of everyday life are some of the major themes
running throughout the record.
Nique Everything was recorded live and mixed by Håkon Gebhardt (ex-Motorpsycho, Ida Jenshus, Home Groan) at Das Boot Studio in Trondheim, Norway and mastered by Alan Douches (Converge, Japandroids, Young Widows) at West West Side Music.
Look for the album on limited edition vinyl/picture disc and at digital retailers worldwide on November 27th and stay tuned to Spartanrecords.com and Barrenwomb.org for more info, new music, pre-orders, and
much more.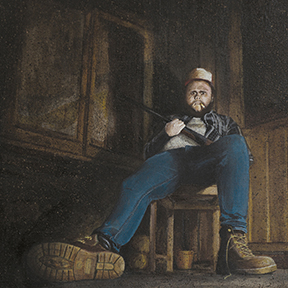 Track listing:
1. Make sure you get yr whole head in front of t...
2. Heap blame/put to shame
3. White raven
4. Piss jugs
5. Town's back the way you came
6. Älyämpäri
7. Man fucks burning goat
8. Devil run the game
9. You can't fire me, because I quit
10. Svart hav
What others have said about Barren Womb:
"...a clatter-banging blast of swaggering noisy punk in the vein of Refused's The Shape of Punk to Come. Theirs is a wall of sound that belies the two-man line-up and it doesn't hurt that there's the proverbial two tons of rocking fun included in the mix."- Decibel
"..like a more punk version of Kvelertak...But where Kvelertak take everything over the top with herculean bombast, Barren Womb aim to strip it down to its core. You'll hear it immediately in their feedback-drenched, lo-fi production with a gritty, raw performance, and then you'll be shocked to learn that all that noise comes from just two dudes (instead of six!), a drummer and guitarist, with plenty of cowbell and some Rolling Stones-style clinky piano overdubs thrown in for good measure. Gray-beards like us could also reference bands like Refused and The Bronx here, both of which are apt comparisons. But whichever way you slice it this stuff just plain rocks."- Metalsucks
"What would happen if Refused and Kvelertak had a raunchy, scorching one night stand after drinking one too many at the diviest of dive bars? You'd get a bastard love child named Barren Womb."- Metal Insider
"While having the stripped back, lo-fi delivery you'd expect from a two person outfit, the pair use it to deliver satisfyingly scrappy punk rock. Sounding a little like The Bronx if less than half of them showed up for band practice, the vocals are snottily spat out, but more often than not letting the riffs and primal drums take charge. The audio equivalent of basement shows and bloody knees."
- Thrash Hits
"They succeed at creating a beautiful nugget of chaos..."- Punknews
"...full of energy and bravado...probably the best thing to come out of Norway since the last Kvelertak record....the sheer fact that two people can create such a multi-layered, impressive, technical wall of noise should be reason enough to check this record out.... like The Hives covering Refused..."- Bring The Noise
Categories: 2015, Bands, New Release