| | |
| --- | --- |
| Posted by phdradio on August 12, 2015 at 8:00 PM | |
Vj Amelia's interview with Robb Rivera of NONPOINT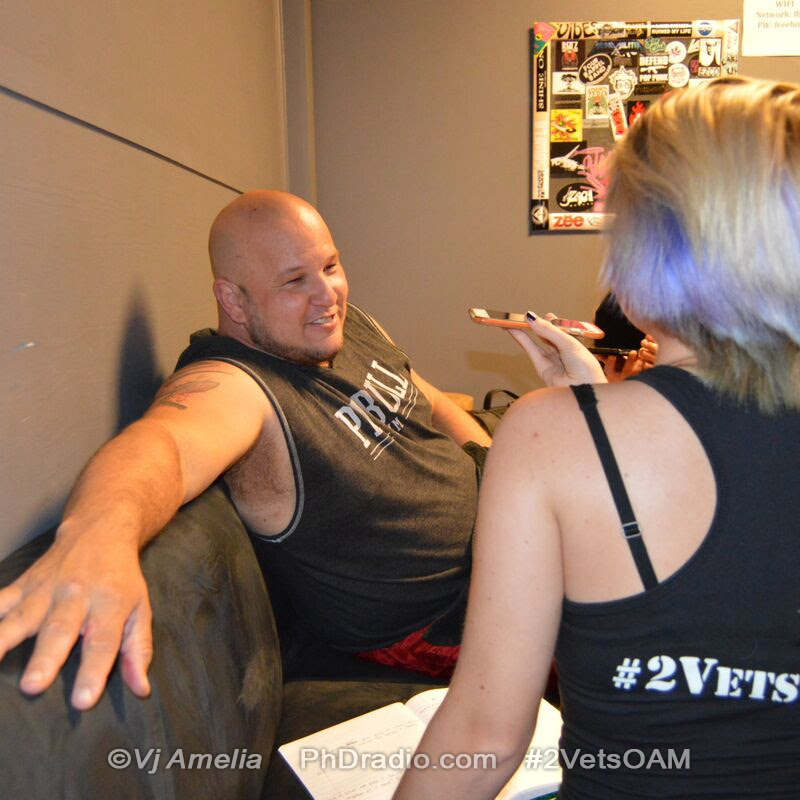 July 30, 2015 @ Freebird Live Jacksonville Beach, Fl
VJ Amelia- "Hello, my name is Amelia, and #2VetsOAM is happy to have you today.
Rob Rivera- "Thank you."
Amelia- "So how did you learn to play the drums, did you take lessons or were you self-taught?"
Rob- "I am self-taught, I watched other people play and picked it up from there. So basically watching, listening, learning the sound of different things and trying it for myself."
Amelia- "Wow, that sounds difficult, how did you manage?"
Rob- "Oh, I don't know. I feel like it came pretty naturally to me."
Amelia- "What made you want to play drums?"
Rob- "Well I lived in Ohio for a little bit growing up, and we used to go to this church. The pastor's daughter played the drums, and not only was she cute (laughter), but she could play some drums! So I told my mom 'I want a set of drums', and we got this old Sears 2-piece set. But I didn't take it very seriously, I switched over to guitar and started playing in this one band, but we couldn't find a good drummer to save our lives. Everyone could play covers, but no one could write and play original music. So one day I just said 'you know what, I'll play drums', and that's why I'm still playing today."
Amelia- "Alright, so besides Nonpoint of course, do you have a favorite band? Any big influences that have helped you guys get to where you are today?"
Rob- "Personally Rush, Black Sabbath, and some old-school Metallica. But as far as a big influence, one that really inspired us was Snot. We saw them in '98, I think it was, and when they came out onstage I was amazed. From then on, our lives totally changed. Basically, Snot got us to be the live band we are."
Amelia- "On your new album 'The Return', what mood were you in when creating this? What fueled your fire here?"
Rob- "Well, there's a lot of things that piss us off pretty much-"
Amelia- "Amen to that."
Rob- "It was life in general, just a lot of struggles, and being in a band is not easy at all. Certain things would happen, and instead of telling these people off, we'd write a song, which lasts forever."
Amelia- "I get it, like writing a letter to someone with no address. You let out your feelings to them, but instead of sending it directly, you burn it up, on stage in your case."
Rob- "Exactly!"
Amelia- "Nonpoint has been touring a lot lately, what are some ups and downs of touring together as a band? Any funny stories?"
Rob- "Not really anything funny, I mean we joke with each other and play pranks. Actually, last night we had a little fake cockroach, and our guitar player is terrified of bugs. So we put it out, he ran and locked himself in the bus bathroom, he was so scared! (laughter) I mean, that was pretty funny, we got that on video. The ups, we get to play music together and do what we love. Downs, I have a wife and two beautiful daughters that I have to leave behind. That is the only downside for me. I thank god for technology like FaceTime and Skype where I can actually see my children. No crappy pay phones where you have to keep putting in quarters to keep talking."
Amelia- "Wrapping it up, do you have any advice that you can give to the kids that want to get out there and become pros like you?"
Rob- "Well, you have to find the right band members, you know. These are the people you're going to be with 24hrs a day, for months and months at a time. Being in a band is no different from a marriage. Every person has two personalities, so there are ten personalities crammed in a bus of five people. You've gotta learn to coexist. Find the right people, and know where your money is going at all times. Take charge of your business, find a good manager that will not screw you, a good agent that knows how to get the right gigs, and be friends with all of the promoters. If you do well, they're going to invite you back. If you don't have any of these goals, my best advice is to just stay in school, get a degree, and find a good job. If you're in it for the money, stay home. I mean I make a living off of this, but it took me a while to get here, you have to think about it."
Amelia- "Okay, last question, would you suggest being self-managed?
Rob- "I think it depends, if you're a bigger band like Disturbed or Korn, they could probably self-manage themselves, but it's a lot of headache. I've tour-managed a band, and managed Nonpoint for a little bit while we were in transition of managers, and honestly no one wants to talk to a band member. That's what it comes down to, no matter how much sense I make, I'm always wrong in the eyes of the people. It's better to have your lawyer or your manager talk for you, because that's what people want you to do."
Amelia- "Thanks for that input, it was nice meeting with you!"
Rob- "I appreciate it, thank you."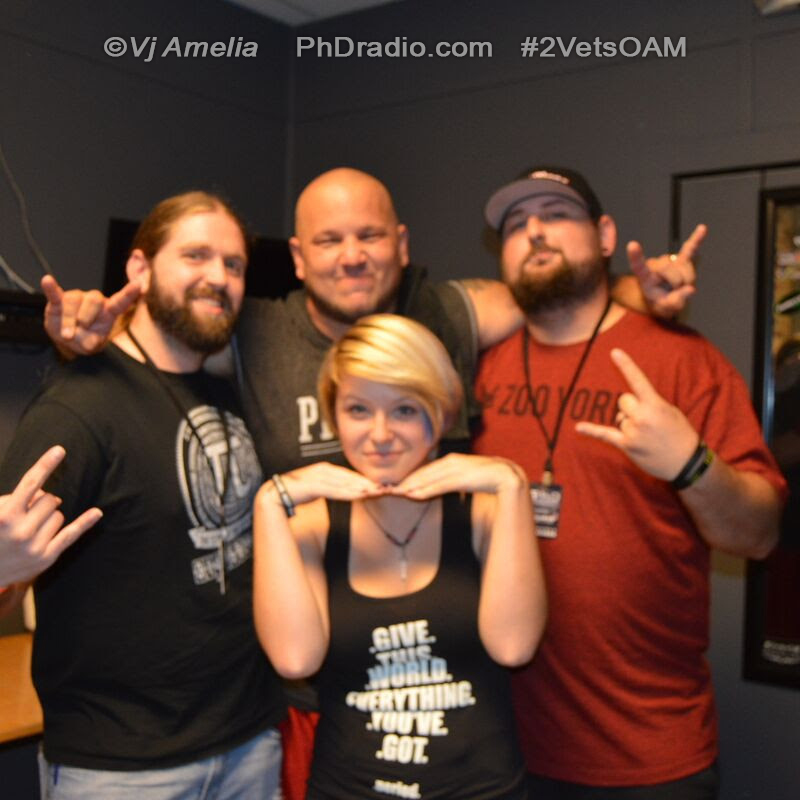 (C) Copyright PhDradio.com
Categories: 2015, INTERVIEWS, Bands